Here it is, folks!
Goals
My Final Project finally took shape as a formative step towards preparing for presentations in my Y1 Theory of Knowledge (TOK) class. My students would ordinarily have picked a news story from digital or analogue sources, or a TED Talk or similar clip, that presents a "real life situation" that can be unpacked in TOK terms. As their teacher, I have been doing the same – and would have continued to do so – had it not been for my Course 3 project where I created my own digital narrative. In the process, I learned of the power of visuals, sound and words, and how they evoke strong emotions in much the same ways that film and media do in our everyday lives. This presented a teachable opportunity since, in TOK, Emotion as a Way of Knowing is a meta-cognitive understanding of 'knowing how we know.' After considering several options, I settled on a project that would require my students to create their own multimedia provocations for TOK. This was a feasible, scaled-to-context-and-purpose project whose goals were:
Students will learn the connection between Sense Perception and Emotion as a way of knowing through the use of images, sound and language
Students will use technology to create a short digital narrative as provocation for an extended TOK response
Standards
I chose to use following ISTE Standards for Students to drive this project:
Communication and collaboration
a. Students use digital media and environments to communicate ad work collaboratively including at a distance, to support individual learning and contribute to the learning of others.
b. Interact, collaborate, and publish with peers, experts, or others employing a variety of digital environments and media
d. Communicate information and ideas effectively to multiple audiences using a variety of media and formats
Tools
Since we are a BYOD and DYOT school, conversations around video-editing apps did not take off as I would have liked since the class was unanimous in working with apps native to their laptops running Windows or Apple OS. We use Padlet a lot in my IB History classes, and so I made that suggestion. Again, they opted to brainstorm and plan on paper and document their process on Google Docs. Then I returned to an earlier discussion on copyright-free media search, Creative Commons, Google's "labeled for reuse' filter, Pixabay and Compfight. (Most images in the videos my students have produced have been sourced from Pixabay.)
Modelling
Modelling the process with my own Course 3 video, I had my students unpack how the narrative, with its use of visuals, soundtrack and lyrics, evoked powerful emotions in them. We then drew parallels to real-life experiences of everyday media and the films we watch. The focus was on the power to influence, and manipulate, emotional responses in large audiences, and investigate the bigger TOK knowledge questions of Ethics this generates as an area of knowledge.
Assessment
Three distinct components of this project were assessed and weighted 20:20:60 using separate instruments:
Project instructions and assessment instruments were distributed as a digital Google Docs handout.
My final project video should give you a fair idea of how it all went.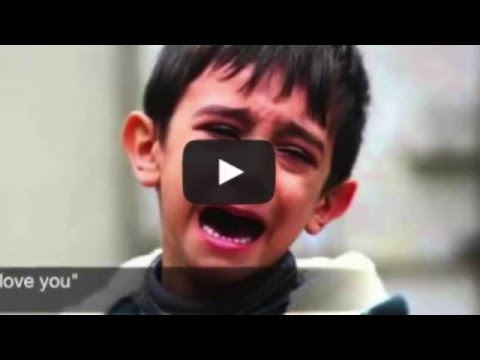 Here is the UbD planning document for this project:
Reflection
I have learned more from what didn't work than what did while working on this project. (This is true also of my entire COETAIL journey, in fact.) Scale and context are very important when you think of projects. Dreaming big did not go down too well in helping me decide on one that I could get my students to work on. It was a sharper understanding of the constraints and opportunities that defined the environment my students and I are in that did a better job of crafting a project that, in the end, did work. Limited contact time beyond TOK class time, workload from other subjects sometimes prioritised over TOK, my own PD calendar that kept me away during a critical time as my students were working on their final drafts after an initial peer and teacher feedback session – these presented learning opportunities for better planning in the future.
Did the project meet its goals? To an extent, yes. My students had not created original multimedia provocations for TOK before. Their reflections state that they learned new skills in using technology that at the same time enriched their understanding of the big TOK concepts that they were aiming for in their groups. I consider this a measure of success. Could their projects have been better? Yes, of course! That is the whole point of learning isn't it?
As a teacher, I have also broken new ground here. I am not terribly fond of hearing my own voice in an audio recording, so doing a voice over for this project was a first (like so many other COETAIL firsts!). Using my own video as a teaching tool has made me want to create more, pushing me to go from consumer and curator to creator.
What next?
Not surprisingly then, my COETAIL journey has been a tremendous source of inspiration. Right from Course 1, I have been pushed beyond what I thought I was capable of as a learner, thanks to the focus of each module and, not insignificantly, to the warm community of COETAILers, past and present, whose work continues to set new benchmarks. I am looking forward to being a productive member of this tribe, connecting with future COETAIL aspirants as they begin their own exciting journeys, growing my PLN and pushing my own learning beyond where I am at this moment. I also have a new (non-COETAIL) blog now, called therefore, that I am looking forward to posting on more regularly. Imagine that!
Thank you, COETAIL gurus, and Chrissy in particular for being an amazing coach, for your direction and incredibly patient support! I would have been sad at this point to check out of COETAIL with this final post, but I am not.
There is no end in sight.